Don't' just read and go. Do something, please!
AZHEE| Action Against Suicide
Who
we are?
Azhee is a non-profit and non-governmental organization established in April 2019.
| Coordinate and focus the national efforts to reduce the loss of life by suicide and its negative implications on the survivors;
| Destigmatize the issue of suicide in Iraq and its Kurdistan region, and to break the silence imposed on it;
| Establish a network of social peer support on suicide;
| Provide recommendations to different stakeholders working on suicide prevention.
Preventing suicide is often possible and you are a key player in its prevention!
Joining together is critical to preventing suicide.
Latest
Activities
Latest News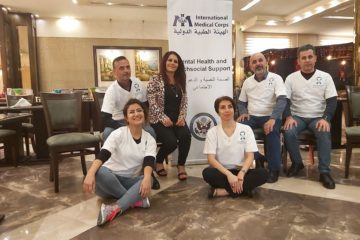 A number of Azhee volunteers, successfully completed two training courses by the International Medical Corps (IMC) on 'Psychological First Aid' and 'Depression...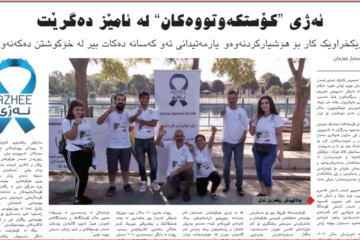 Reportage in Kurdish language by Zaman weekly, page 14 of issue No. 43 of  on 20 November 2019. Click here to see...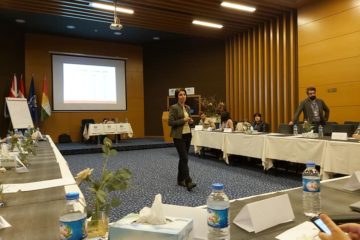 On 9 November 2019 Azhee management team, the board of advisors and volunteers organized a one-day workshop in Erbil to review the...
What We Did
Last Year
2019 in review